Sign Installation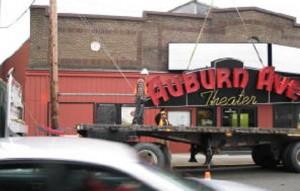 When it comes to sign installation, Tacoma business owners don't want to take any risks. At Sign-Tech Electric LLC we provide complete and professional installation of indoor and outdoor signs. Before you consider installing your own signage, you should consider the benefits of hiring the experts.
Professional Sign Installation Benefits Include:
Safe Sign Installation – When it comes to sign installation, Tacoma businesses need to be aware of safety concerns. An incorrect installation can lead to the injury of employees and damage to the sign itself. Our experts have performed thousands of indoor and outdoor installations. We know how to do it safely, and most importantly, keep you safe in the process.
Proper Sign Installation – Many signs require specific anchorage at certain points. Depending on materials, where the weight lies, and positioning, this may involve a number of different tools and support methods. We provide full support and correct installation for all of our signs. That guarantees the safety of your customers, employees, and signage.
Sign Installation Equipment – Our company utilizes an entire fleet of bucket trucks and cranes. This allows us to perform efficient sign installation on Tacoma buildings of any height. We perform fast and accurate installs at a convenient time for you. That keeps business flowing smoothly.
Experienced Sign Installation Tacoma Trusts
Experience can make all the difference, and we've got more than 20 years of it. Our technicians perform complete installations, but we don't stop there. Installation experts make sure to thoroughly test your signage for functionality and anchorage before installation is complete. These extra steps ensure a flawless execution, and a sign installation Tacoma property owners can enjoy for a long time to come. Don't take on the risk yourself when professional sign installation is just a phone call away.
Call (253) 922-2146 or Contact Us for sign installation in Tacoma today.

---
Other Services Include: