Pole Signs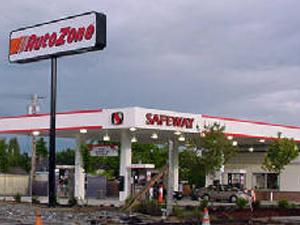 Pole signs are a great way to advertise. They command attention, and their height makes them ideal for reaching walk-in and drive-by customers. When they're built and installed correctly, pole signs, Tacoma business owners benefit from can make a business. They brand and represent your business, so you need to have them built by trusted local professionals. That's why for pole signs, Tacoma businesses call Sign-Tech Electric LLC first.
We've been providing pole sign services in Tacoma for over 20 years. That means we're your one-stop solution for all your pole sign needs.
Comprehensive Services for Pole Signs
Pole Sign Fabrication – Quality pole signs, Tacoma depends on begin at fabrication. Our experienced designers will help hone your ideas to create a sign that is unique to your business. Our experience allows us to create custom shapes and letters that incorporate neon and backlit elements. We use the highest grade materials for strength and durability.
Pole Sign Installation – For installation of pole signs, Tacoma businesses shouldn't go it alone. We provide complete installation from start to finish. Our technicians are trained and experienced erecting poles and correctly attaching and wiring signs. With the equipment, honed methods, and permit knowledge, you get safe and proper installs.
Pole Sign Repair – When they're performed by our journeymen and technicians, repairs can renew your signs to a pre-damaged state. We can fix any problem including lighting, electrical, mounting, and physical damage. Get repairs from the experts, or take pro-active measures for the longest lasting pole signs.
Pole Sign Maintenance – This is the most convenient way to maintain your investment. We'll thoroughly inspect and clean your pole signs. Maintenance allows early detection of wiring problems, damage, and other instances that can lead to repairs if they aren't caught early.
For pole signs Tacoma business owners trust, call (253) 922-2146 or Contact Us today.
---
Other Services Include: