Building Signs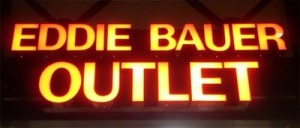 Building signs Tacoma companies identify with need to be created to exacting specifications. These important signs do much more than just tell customers where you are. They're attached to your building, becoming a part of the very fabric that makes up a corporate identity. Classic signs can be recognized from a great distance, and effective branding can truly grow your business. For incredible building signs, Tacoma business owners make Sign-Tech Electric LLC their first call.
Your source for professional buildings signs from start to finish.
We take you through every step of the building sign process. That's because we're dedicated to the success of your business. Our team understands the effect that quality building signs Tacoma businesses benefit from can have. They bring in customers, speak to your personality and quality, and represent you. That's why customer satisfaction and quality are our highest priorities.
Building Signs from Start to Finish
Fabrication – Fabrication begins with excellent design. Building signs are representatives for your business, and we work with you to get the details exactly right. We have a variety of the highest grade materials to create the perfect sign for your business.
Installation – For installation of building signs, Tacoma business owners who value safety and efficiency choose us. We have all the necessary equipment to affix building signs at any height. Our experts guarantee secure installation and craftsmanship.
Repair – For building signs, Tacoma repairs from an experienced company can maintain and restore your investment. With over 20 years of experience, we know how to accurately troubleshoot and repair any building sign problem whether damage is physical or electrical in nature.
Maintenance – With regular maintenance, your building signs can last much longer than those that don't receive it. Our maintenance schedules are specifically designed to provide early detection and maintenance services that prevent costly repair work.
When you need building signs, choose the building sign company Tacoma property owners rely on for guaranteed quality and affordability. Call (253) 922-2146 or Contact Us today.

---
Other Services Include: