Fix My Sign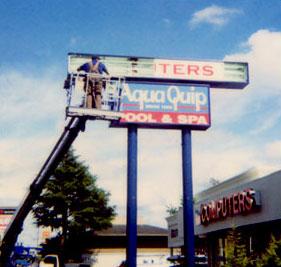 When a business owner says, "Fix my sign," Tacoma business may have already been lost. A broken or damaged sign doesn't do a good job of representing your business and drawing in customers. When sign problems aren't addressed, small problems can grow and lead to the need for major restoration instead of a single repair. You want a company that performs repairs on any sign material, and has the equipment and necessary skills to work on electrical signs. Whether they're on ground level, 30 feet up, inside or outdoors—Sign-Tech Electric LLC can fix your sign.
When you shout, "Fix my sign," Tacoma help is on the way!
You aren't alone when your business signs requires fixing. We perform scheduled and emergency repairs. This gives you the options you want for fast sign repairs. Our fleet includes crane and bucket trucks. We only use journeymen and electricians for our sign fixing in Tacoma. These experts provides the most reliable and exacting electric sign fixes in order to preserve non-damaged areas and restore areas that need it.
When you say "Fix my Sign?" We say "Yes!"
We work with a variety of materials, and can fix any sign. Just some of the common problems we frequently fix include:
Dim or flickering lights
Buzzing noises
Frequent blown fuses
Timer and photo cell problems
Broken tubes or panels
Weathering and UV damage
Fluorescent to LED conversion
Sign flickers before going out
Sign won't light
Section of neon sign is dim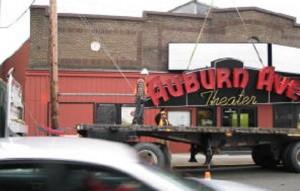 We make a broken or damaged sign a thing of the past. Our services are affordable, we guarantee our work, and all signs are fixed using the highest quality components. We make sure when you say, "Fix my sign," Tacoma technicians arrive when they say they will. Repair trucks are stocked with necessary parts and items, and our technicians thoroughly test all repairs after completion.
When you need a sign fixed the right way, call our professionals at (253) 922-2146 or Contact Us today.
---
Other Services Include: